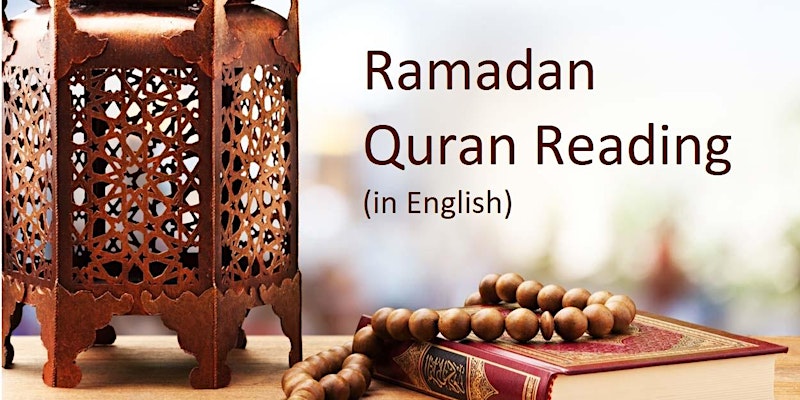 Description:
Join a community of people like yourself this Ramadan and go through the entire Qur'an together (in English).
Want to read the Qur'an this Ramadan not only for the blessings of reading it, but also to understand and benefit from it?
Join us every day for an hour as we read the Quran in English chapter by chapter and draw inspiration from the main themes and wisdom contained therein.
By the end of Ramadan, you will have
gone through the entire Qur'an,
developed a level of familiarity with its guidance and wisdom, and
have an ongoing relationship with it so you can return to the exact surahs and verses you need to draw guidance from
There will be 2 timeslots for this so you can choose the one that suits you.
First group: 6-7pm
Second group: 9-10pm
The English translation that we will read is the Majestic Quran by Dr. Musharraf Hussain. You can order a free copy from here https://www.karimia.com/product/free-quran-offer/
These reading sessions will take place over Zoom and the link will be shared with you after registration.
If you have any questions please email: [email protected]
---
---
More upcoming events