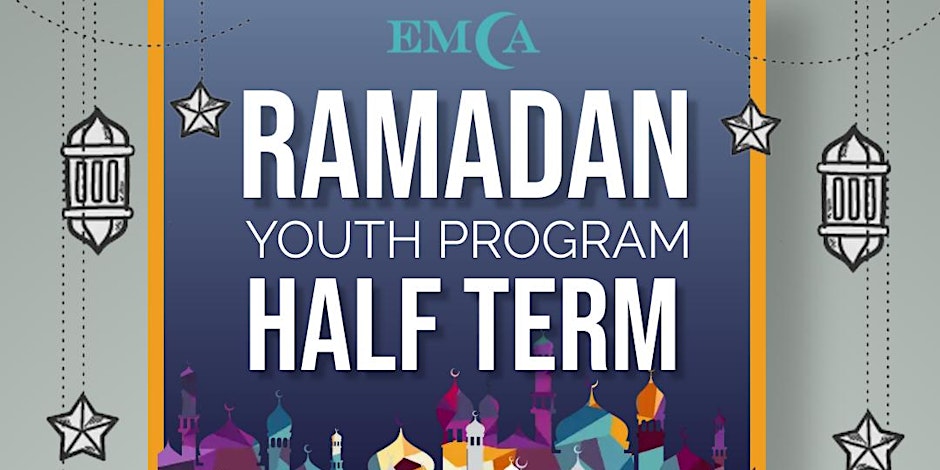 Description:
*EMCA (Al-Nagashi Mosque and Centre) PRESENTS RAMADAN YOUTH PROGRAM 2023*
We will be running Ramadan Youth Program with various activities for the children, teens and youth in the community from Monday 3th of April till Thursday 13th of April. We will be running a Islamic program with reminders, quiz games, quran memorisation and understanding.
The Ramadan program are for the following ages for boys and girls:
4 to 10 years old from 13:15-13:45 boys and girls from Monday till Thursday.
Girls 10+ years old from 14:00-16:00 from Monday till Thursday
Boys 10+ years old from 16:00-18:00 from Monday till Thursday
(11:00 – 14:00 on weekends only, 20 pound for 3 lessons)
*HOW TO REGISTER*
– Go to https://emcaislamicyouth2023.eventbrite.co.uk to book your tickets. (Limited spaces available).
– Youth Iftars are on 31st March, 7th April and 15th April. Start Times are 1 hour before iftar and finishes 1 hour after iftar.
Follow us on Facebook and Instagram @emcauk to find out more about the Ramadan Youth Program.
For more information please contact us on 07392960224 or email us on [email protected].
EMCA Team
---
Location:
EMCA (Al-Nagashi Mosque & Centre)
283-291 Wandsworth Road
London , SW8 2ND United Kingdom
+ Google Map

---
More upcoming events