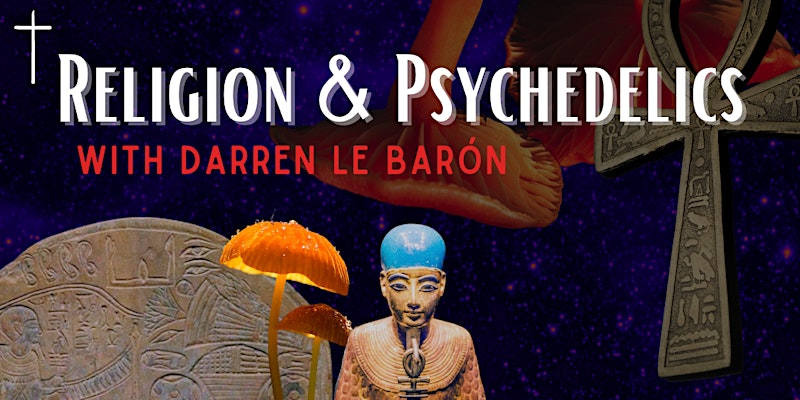 Description:
How do holy books refer to the use of psychedelics?
What esoteric and occult practices do these religions contain that are connected to psychedelics?
Darren Springer will share their personal research, taking you on an exciting exploration of these questions and how they can impact your life today.
The journey starts in the motherland of humanity, Africa, where ancient glyphs and writings suggest that psychedelics have played a pivotal role in the development of various cultures on the African continent and continue their worldwide influence today.
We will explore the crucial role of magic mushrooms and sacred plants in the foundations of organized religions such as Christianity, Islam, and Judaism, as well as fraternities and secret societies. Delving into holy texts, Darren will share numerous references to psychedelic plant use and entheogenic ceremonial rites. You will be taken on a thought-provoking journey exploring hidden and taboo teachings, and how they have become encoded or suppressed in religions today.
Darren Springer will bring his wealth of information all the way home. This knowledge can empower and bring you closer to the roots of your religious foundations regardless of your current relationship to religion. The esoteric practices taught in ancient times are as relevant now as ever and are key to our liberation once you have a true understanding of these teachings.
---
Location:
Third Eye Soul Kitchen
3047 Martin Luther King Junior Way
Oakland , California 94609 United States
+ Google Map

---
More upcoming events