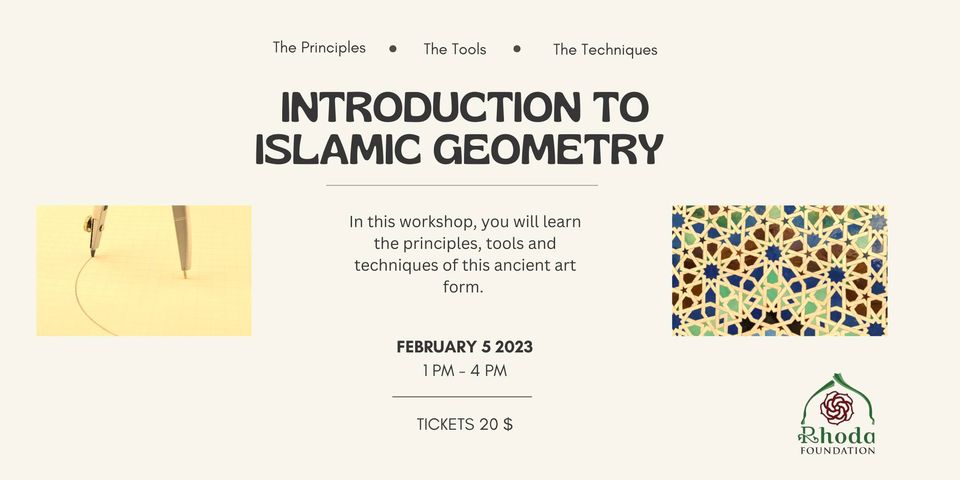 Description:
In this workshop, you will learn the principles, tools, and techniques of this ancient art form.
Islamic geometry refers to the use of geometric principles and methods in the design and construction of Islamic architectural and artistic works. It is a key aspect of Islamic art and architecture, and has been a defining feature of these traditions for over a thousand years.
This workshop will provide an introduction to the basic principles of Islamic geometry and its role in the creation of beautiful and intricate Islamic designs. Participants will learn about the tools and techniques used in Islamic geometry, and have the opportunity to create their own simple geometric designs.
By the end of the workshop, participants will have a better understanding of the principles of Islamic geometry and its importance in the Islamic artistic tradition.
Tools are provided.
---
Location:
The Rhoda Masjid and Spiritual Wellness Centre
1807 St Joseph Blvd
Ottawa , Ontario K1C 7C6 Canada
+ Google Map

---
More upcoming events