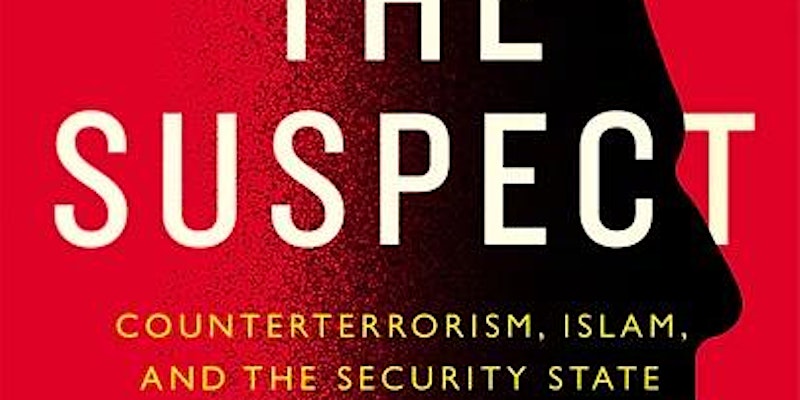 Description:
What impact has two decades' worth of policing and counterterrorism had on the state of mind of Muslims in Britain?
What impact has two decades' worth of policing and counterterrorism had on the state of mind of Muslims in Britain? The Suspect: Counterterrorism, Islam and the Security State (2022) draws on the author's lived experiences of being suspected of terrorism to take the reader on a journey through British counterterrorism practices and the policing of Muslims.
Rizwaan Sabir describes what led to his arrest for suspected terrorism, his time in detention, and the surveillance he was subjected to on release from custody, including stop and search at the roadside, detentions at the border, and monitoring by police and government departments throughout his research.
Writing publicly for the first time about the traumatizing mental health effects of these experiences, he argues that these harmful outcomes are not the result of errors in government planning, but the consequences of using a counterinsurgency warfare approach to surveillance. If we are to break this injustice, we need to resist counterterrorism policy and practice.
Rizwaan Sabir introduces his book and the issues in this Manchester launch with Fatima Munji.
Biographies:
Rizwaan Sabir is a lecturer in criminology at Liverpool John Moores University in the UK. He has briefed the Shadow Home Secretary on the Prevent strategy and appears regularly on radio and television including BBC News and Sky News. He was arrested unlawfully in 2008 under terrorism charges for downloading 'the Al Qaeda Training Manual' as part of his academic research. The Suspect is published by Pluto Press.
The event is hosted by Fatima Munji, who is a News Correspondent and regularly reports on a range of national and international stories. Her broadcasting has included telling the story of the migration crisis from the borders of Europe, interviewing victims of ISIS atrocities in Iraq, and challenging politicians here in the UK during the referendum campaign. In 2015 she was a finalist for the Royal Television Society's Young Journalist of the Year. During the last General Election, she presented Britain's first ever Alternative Election Debate featuring young party leaders facing a live audience on Channel 4.
---
Location:
The Portico Library
57 Mosley Street
Manchester , M2 3HY United Kingdom
+ Google Map

---
More upcoming events