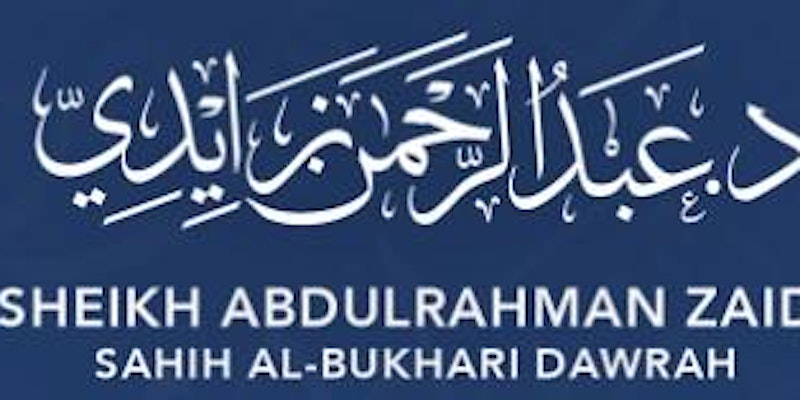 Description:
A one-day Dawrah where participants will be presented with the opportunity to obtain an Ijazah in two chapters from Shahih Al-Bukhari.
بسم الله الرحمن الرحيم
الحمد لله وحده، والصلاة والسلام على من لا نبي بعده وعلى أله وصحبه وبعد
We at Badr Academy are delighted to announce to all students of Islamic knowledge that we will be organizing a one-day Dawrah delivered by Dr. Sheikh Abdulrahman Al-Zaidi. The Sheikh will be covering two specific chapters from the book 'Sahih Al-Bukhari' and each participant will have the opportunity to obtain an Ijazah upon completion. The Sheikh has a connected chain going back to the Prophet (ﷺ) through his teacher Sheikh Dahir Al-deen Mubarakfuri. We would kindly urge all interested students to sign up for the event via the link as soon as possible as the capacity is limited. We would also like to take this opportunity to thank all who have participated in organizing this event.
The session will be delivered in the Arabic language and is open to both brothers and sisters.
May Allah reward you all and we look forward to welcoming you.
Badr Academy
---
Location:
Global Academy
The Old Vinyl Factory 1 Record Walk
Hayes , UB3 1DH United Kingdom
+ Google Map

---
More upcoming events