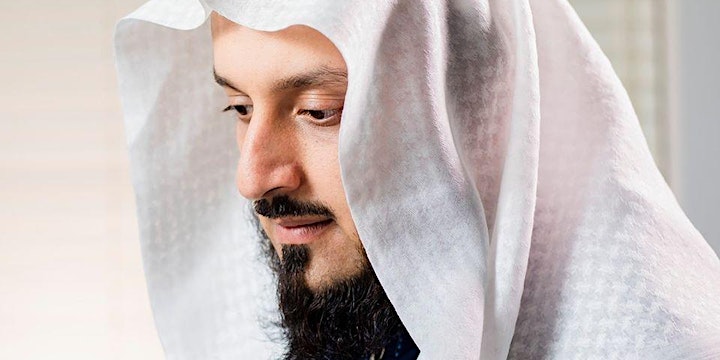 Description:
FREE Event, Reservation Compulsory below
Living with the Names of Allah: Practical Implementation in our Daily Lives with Shaykh Ibraheem Menk (Zimbabwe)
Learn how to connect and benefit from the Names of Allah step by step!
God wants us to know Him. It would have been enough for God to say that He is God, and we must obey Him, without revealing anything else about Himself. But from His Mercy, He has told us His Names and Attributes, so that we can have a relationship with Him based on hope, awe and love.
Join us with the world respected Shaykh Ibraheem Menk (Zimbabwe) as he teaches how to bring the names of Allah into our daily lives.
This Seminar will cover:
-Practical ways to Live with the Names of Allah
-The Power of Some of the Names of Allah
-Using the Names of Allah in Dua
-Memorising the Names of Allah
-Q and A Session and more
Price: FREE (Registration compulsory via the link below) No children under 7
Date: Wednesday 1st March 2023: MANCHESTER
Venue: Manchester University, University Place Lecture Theatre B, 176 Oxford Road, Manchester, M13 9PL
Time: 6:30pm-8:30pm (Doors open from 5:30pm)
Book your Free Seat here: https://MenkMcr.eventbrite.co.uk
By enrolling, you agree to Al Buruj Press being in contact with you and with regards to future events/courses and trips. Your information is not shared with any 3rd party.
---
Location:
Manchester University, University Place Lecture Theatre B
176 Oxford Road
Manchester , M13 9PL United Kingdom
+ Google Map

---
More upcoming events