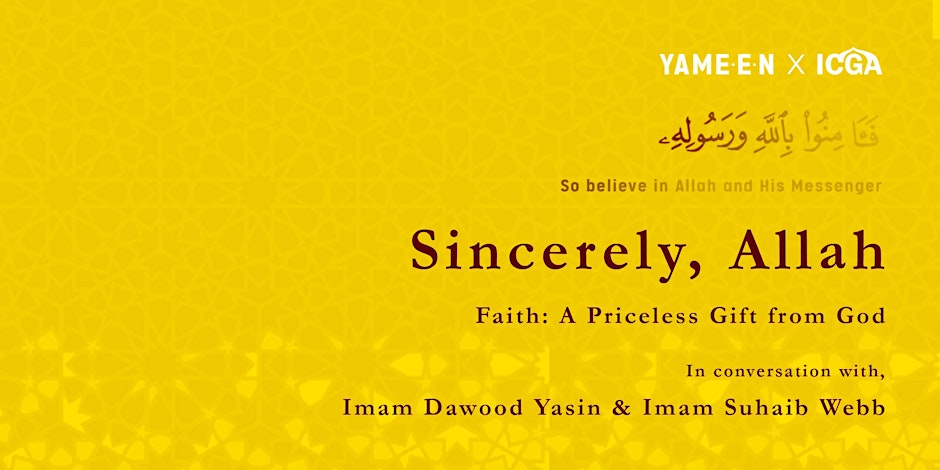 Description:
Sincerely, Allah – A Priceless Gift from God
Often times we find ourselves in a very transactional relationship with our faith.
For many, practicing faith is simply a means to greater success in this world or protection from life's series of difficulties. As a result of this transactional premise, we fail to recognize the priceless gift that Allah ﷻ  has placed within our chest; belief in Allah ﷻ, and His final Messenger, Muhammad ﷺ.
Join us for a very special conversation between Imam Dawood Yasin & Imam Suhaib Webb, as they reflect on the value of faith, and aid us in the process of realizing the magnanimous blessing of eman that Allah ﷻ planted into our lives.
6:30 – 7:00 PM | Yameen Social
7:00 – 8:00 PM | Yameen Reflection | Imam Dawood & Imam Suhaib Webb
8:00 – 8:15 PM | Maghrib Salat
Special Event for Young Professionals.
---
Location:
The Commune
101 North Loop Boulevard
East Austin , Texas 78751 United States
+ Google Map

---
More upcoming events