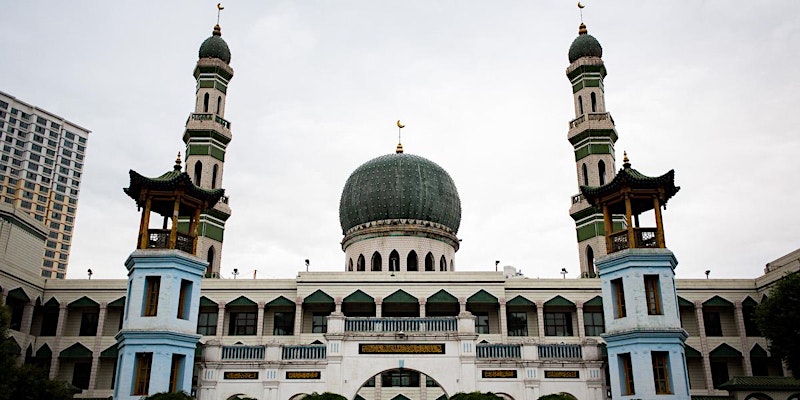 Description:
A panel of experts on Islam in China discusses ongoing attempts to sinicize Islamic culture within Chinese borders.
In 2014, a "strike hard" (yanda, 严打) campaign was launched in Islamic communities as part of a "People's War on Terror". Under this campaign, various expressions of Islamic identity have been labeled as signs of "extremist" ideology and religious fanaticism. Official documents have compared these behaviors to disease and urged officials to take measures to prevent infection. In response, a nationwide campaign of "Sinicization" targeted at Islamic religious communities—most notably targeting Uyghurs and other Turkic speaking Muslim minorities living under the administration of the government of the Xinjiang Uyghur Autonomous Region. However, as the recent spate of mosque demolitions in Hui communities outside Xinjiang shows, this campaign to Sinicize Islam has spread beyond Xinjiang.
Our panel explores various aspects of this Sinicisation throughout time and place in Islamic communities in China. In looking at both the contemporary campaign of Sinicization in Hui, Uyghur, and other Muslim communities, as well as the historical predecessor campaigns on which these measures build, we seek to more fully explore the roots of Islamophobia in China, past and present.
Dr. David R. Stroup is a lecturer of Chinese politics at the University of Manchester who focuses on nationalism, ethnic politics, and authoritarian state-society relations in China. In particular, his research focuses on everyday ethnic politics in urban Hui Muslim communities.
Dr. Hannah Theaker is a Lecturer in History and Politics at the University of Plymouth and Visiting Fellow at the University of Oxford China Centre. Her research explores the history of late imperial China, focusing on social and religious transformation in Chinese Muslim communities following the Great Northwestern Muslim Rebellion, 1862-1874.
Dr. Rian Thum is a specialist in the history and anthropology of Muslims in China at the University of Manchester, where he is a Senior Lecturer. His book, The Sacred Routes of Uyghur History, argues for the central role of sacred sites and local Islamic texts in the maintenance of Uyghur identity. Thum is Associate Editor of the Journal of Asian Studies and a former fellow of the National Humanities Center and the American Council of Learned Societies.
Photo credit: AFP / Emeric Fohlen / NurPhoto
---
---
More upcoming events