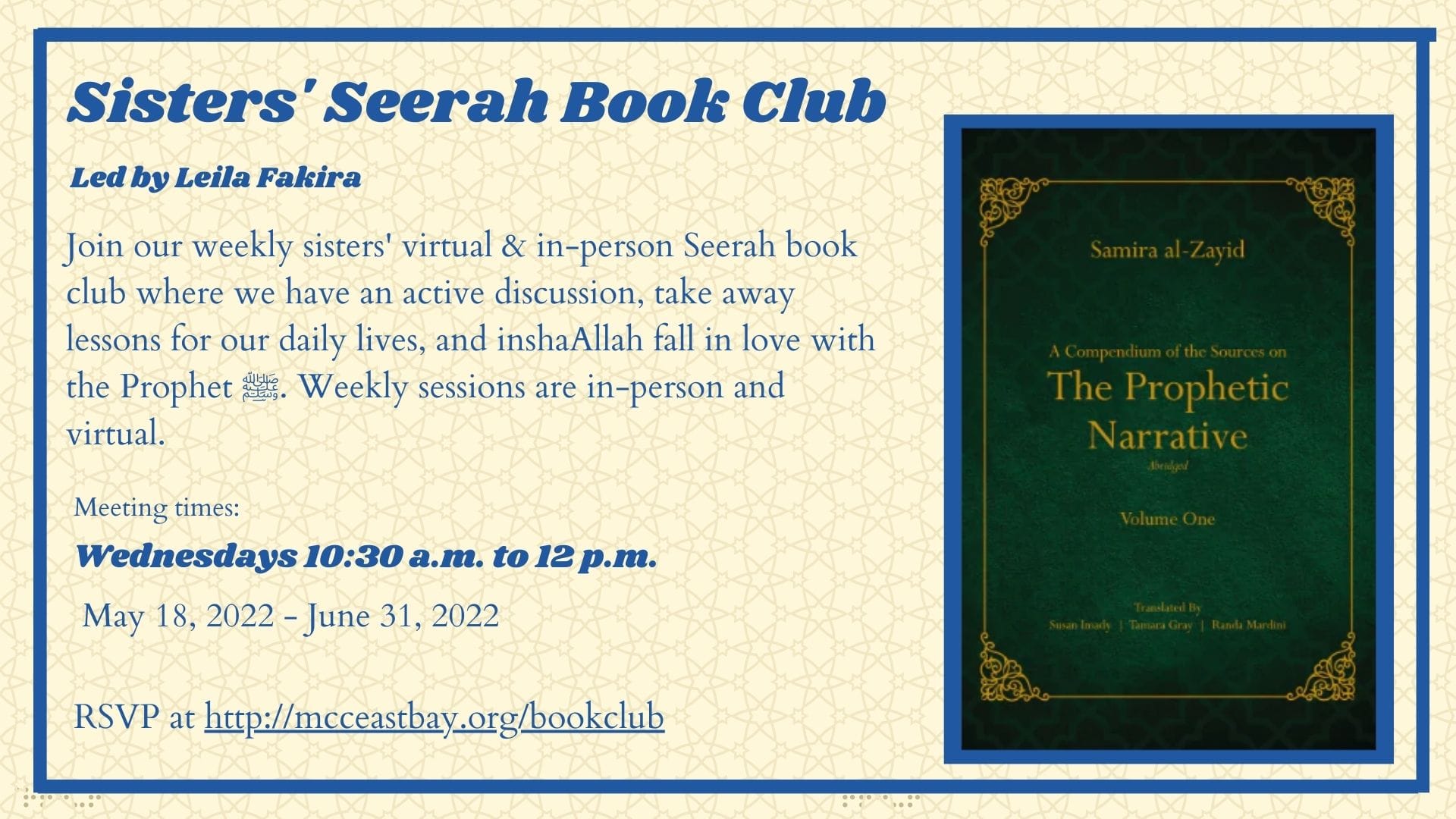 Description:
Join our weekly sisters' virtual & in-person Seerah book club where we have an active discussion, take away lessons for our daily lives, and inshaAllah fall in love with the Prophet ﷺ. This summer, we are reading "The Prophetic Narrative" by Samira al-Zayid.
RSVP for the live registration link below at https://mcceastbay.org/bookclub. RSVP needed to join us virtually or in-person in the MCC Conference Room (masks and social distancing optional).
**Last two sessions are ONLINE ONLY from 6:30 p.m. to 8 p.m. on Tuesday. New Book Club will be from August 23 to December 20, 2022.
Event Details:
The discussion takes place every Wednesday from 10:30 a.m. to 12 p.m. and in Summer '22 runs from Wednesday, May 18 to August 3, 2022. The sessions are hybrid: meaning in-person & virtual sessions.
Please register online or in-person to receive the link to the Whatsapp thread where all communication and updates will be made.
Book Purchase:
If you wish to follow along with the book, please purchase the book. The book can be purchased here:
Questions? [email protected]
---
Location:
Muslim Community Center - East Bay (MCC East Bay)
5724 W Las Positas Blvd #300
Pleasanton , California 94588 United States
+ Google Map

---
More upcoming events