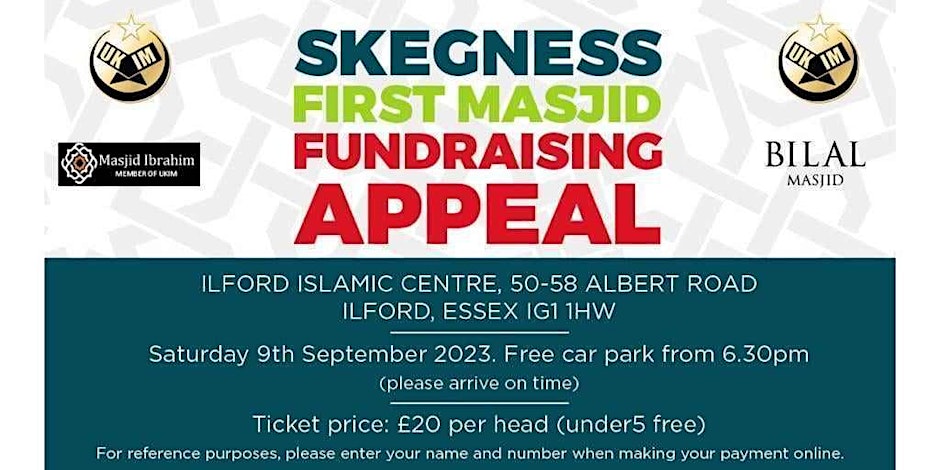 Description:
As well as a 4 course meal there will also be a fundraising auction for items such as signed cricket merchandise.
We have been holding Jumma Prayers in a rented hall for about 15 years. Over the last 10 years there has been an increase in number of Muslims, including families with children, in the area so now we have approximately 80-90 men only at Jumma Prayers. This number does increase over the holiday season due to holiday makers. We do not have appropriate prayer place for ladies and children, more importantly we do not have any place to teach Islamic Studies to our children.
After fund raising in 2019 we managed to purchase a builders yard and applied for planning permission for a Mosque but once the public found out about the Mosque we had an arson attack and the building was badly fire damaged. The police has declared it as a HATE CRIME.
The total cost of demolishing the fire damaged building and rebuilding the new Mosque is £772,110 plus steel work and tarmac. In order to reach this target, we are looking for 3088 donators of £250 each. So please put your share in this Allah's House and donate as much as you can generously to this worthy cause. Jazakallah Khair.
www.skegnessmosque.org
---
Location:
Ilford Islamic Centre
50-58 Albert Road
Ilford , IG1 1HW United Kingdom
+ Google Map

---
More upcoming events