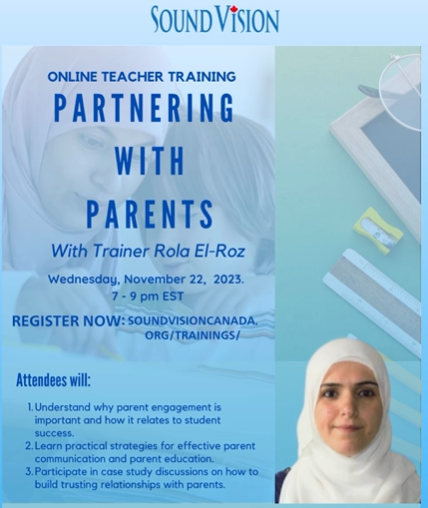 Description:
Bringing Barakah and Joy into Your Classroom
Join us online! We're very pleased to offer a teacher training session with experienced trainer, Rola El-Roz.
Attendees will:
a) Understand why parent engagement is important and how it relates to student success.
b) Learn practical strategies for effective parent communication and parent education.
c) Participate in case study discussions on how to build trusting relationships with parents.
The session will include an opportunity to ask questions and share experiences.
Registration is open to all those interested. Educators, administrators, and aspiring teachers are welcome.
---
---
More upcoming events