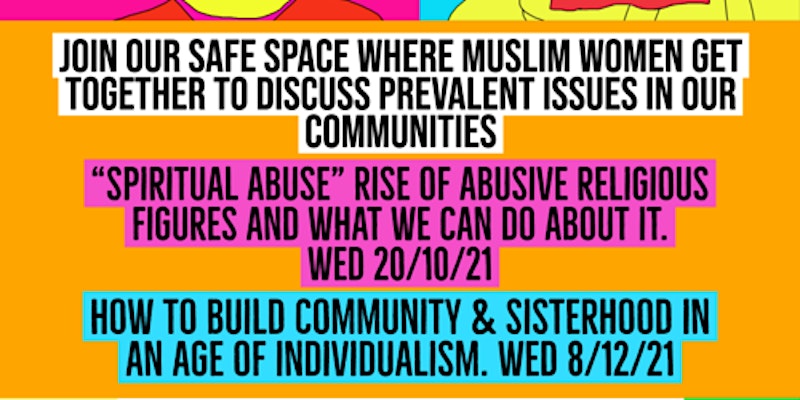 Description:
Join our discussion where we'll be talking about the rise of abusive religious figures in the Muslim community & what can be done about this
About this event
Hawaa Empowerment is an organisation dedicated to empowering Muslim women to excel audaciously.
We are delighted to announce the start of our "Let's talk" discussion series! To kick off our series we will be talking about the rise of abusive religious figures in the Muslim community. Unfortunately, this seems to be a recurrent and systemic problem, however tolerance for this behaviour seems to be changing. During this session we will talk about what spiritual abuse looks like, how the lines of professionalism can be blurred, what to do if it occurs, and where we can get help and support. We will be emphasising on what boundaries with religious authority looks like, and how we can enforce them if they are being violated. The Zoom details will be sent out, we stress that this is a women's only safe space so please respect this.
Let's Talk sessions are safe spaces created to allow the discussion and debate of taboo issues in the Muslim community. These sessions have 3 parts to them – first is where we discuss and debate the chosen topic. The second part is where we look at what Islam specifically says about the issue – this is important to clear up any misconceptions or ideas that are often imposed by culture and not religion. The third and final part is where we discuss individual and communal solutions to issues brought up. This helps us have an objective approach to the problem and gives a sense of hope and change.
For more information please visit our website at https://www.hawaaempowerment.org/ where you can also contact us directly.
---
---
More upcoming events