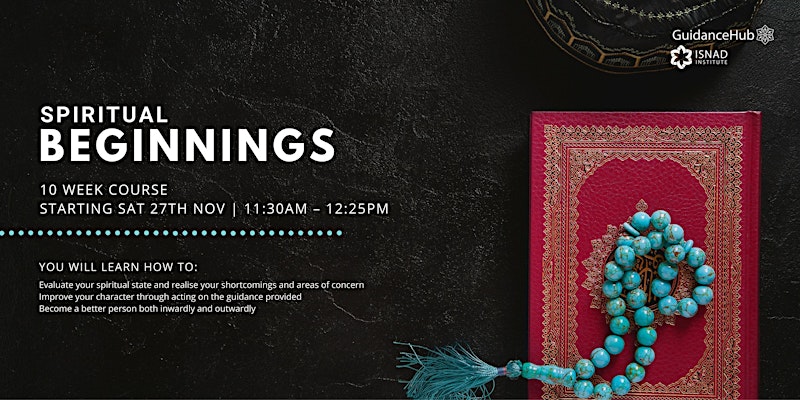 Description:
10-week course taking place once a week on Saturdays, this course is open to both males and females.
Self-discovery and spiritual growth are key elements of the Islamic tradition. Our purpose on this Earth is to ultimately move on to the next realm in the grave and then beyond through the resurrection and return to our Creator, Allah. As part of that journey, it is incumbent upon us to embody the best of characteristics. So much so that not making the efforts to improve our inner traits will hamper and obstruct us in our journey to Allah.
Aims:
• Understanding the inner traits of a human.
• Understanding our spiritual growth is dependent on improving our character.
• Changing our mindset to prepare for success in the Afterlife.
What will I learn?
• Traits that are obligatory to personify into our demeanor.
• How to change oneself inwardly for the better.
• The stages of the journey to Allah and finding a balance in life.
What will I achieve?
• Evaluate your spiritual state and realize your shortcomings and areas of concern
• Improve your character through acting on the guidance provided
• Become a better person both inwardly and outwardly
Nov 27th, 2021 – Feb 12th, 2022 (with break)
Open to all
Ages 14+
From £20
Full course material included
Limited places
Taught by experienced instructors
---
Location:
Guidance Hub
389 Waterloo Road
Manchester , M8 9AB United Kingdom
+ Google Map

---
More upcoming events