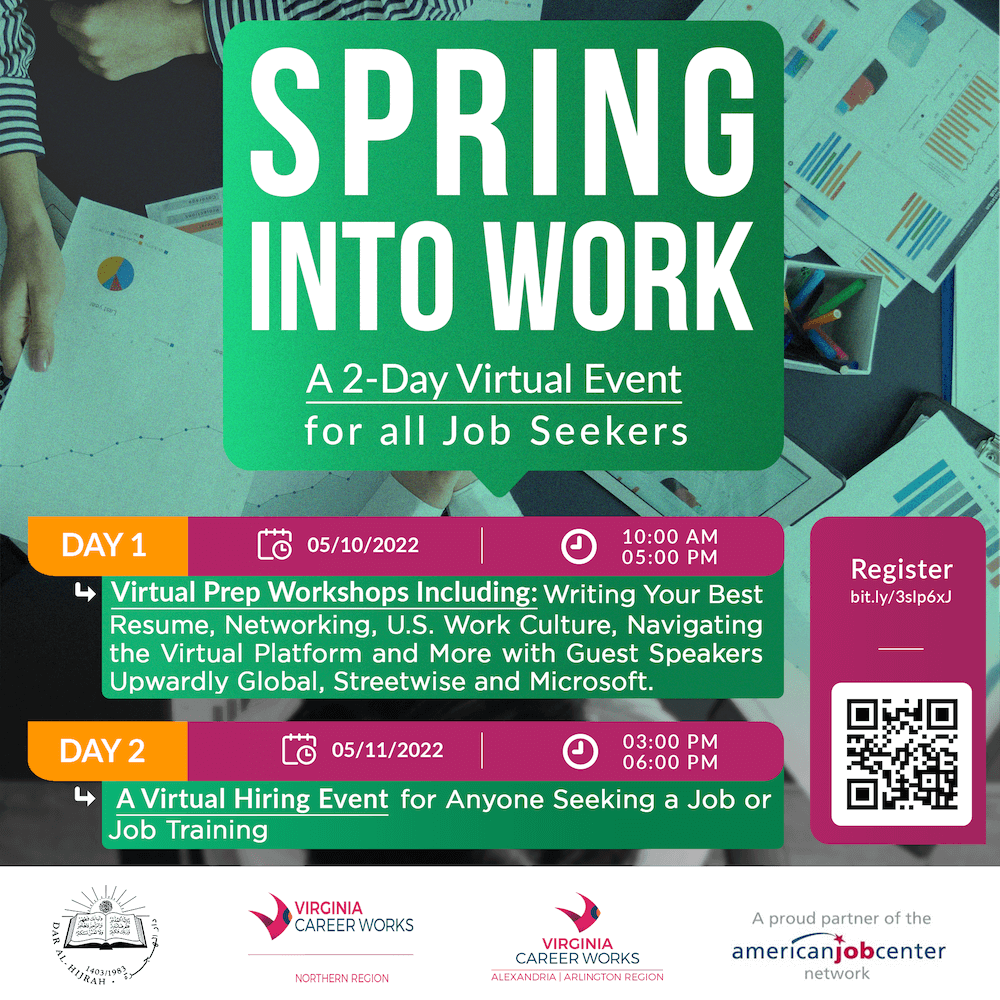 Description:
Welcome Job Seeker Attendees!
Spring Into Work Virtual Job

Tuesday, May 10, 2022  | All Day Workshops:  
Starting at 10a.m. EST
Practice Fair to Follow 
Wednesday, May 11, 2022 | 3pm – 6pm EST
A 2-day virtual event for all job seekers
Day1: Virtual Prep workshops including writing your best resume, networking, US work culture, navigating the virtual platform, and more!
Day2: Virtual hiring event, for anyone seeking a job or job training
If you have any questions about the event, please refer to the YouTube link on this page or email [email protected].
Employers Attending Will Include:
ACCA Child Development Center
Alfred Club, Inc.
Amazon
Arlington County Government
Arlington Public Schools
Bright Mind Preschool
Calvary Children's School
Chick-Fil-A
and more!
Job Fair
Register bit.ly/3slp6xJ
---
---
More upcoming events