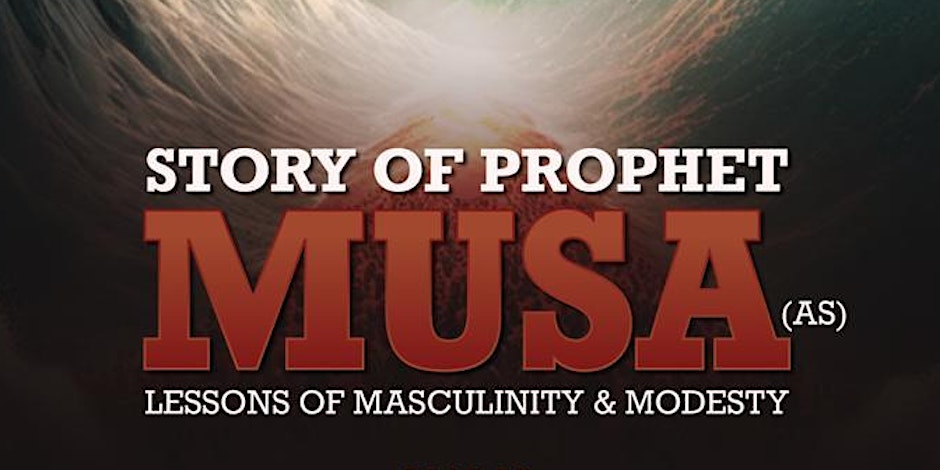 Description:
Join us on Friday, June 2nd as we delve into the captivating journey of Prophet Musa (AS) and unravel the timeless lessons of masculinity and modesty embedded within his remarkable story. Discover the essence of true manhood and the power of modesty as we draw invaluable insights from the life and teachings of Prophet Musa (AS).
Date: Friday, June 2nd, 2023 | 7:00PM-9:00PM
Location: The Fairlane Club | 5000 Fairlane Woods Dr, Dearborn, MI 48126
Instructor: Sh. Abdullah Oduro
Bio: yaqeeninstitute.org/team/abdullah-oduro
Questions? Email [email protected]
Abdullah Oduro is a first generation Ghanian native that converted to Islam in 1997. He graduated from the College of Islamic Law from the University of AlMadinah in 2007. He conducts public speeches, sermons, lectures, and workshops around the US on Islamic Law, self-improvement, and convert life. He is currently the Imam at the Islamic Center of Coppell and Lewisville in Dallas, TX. He resides in Dallas, TX with his wife and four children. Having recently joined Yaqeen Institute for Islamic Research as a Scholar, Shaykh Abdullah leads a team providing unique and comprehensive resources for new Muslim converts and institutional convert care.
---
Location:
The Fairlane Club
5000 Fairlane Woods Dr
Dearborn , Michigan 48126 United States
+ Google Map

---
More upcoming events