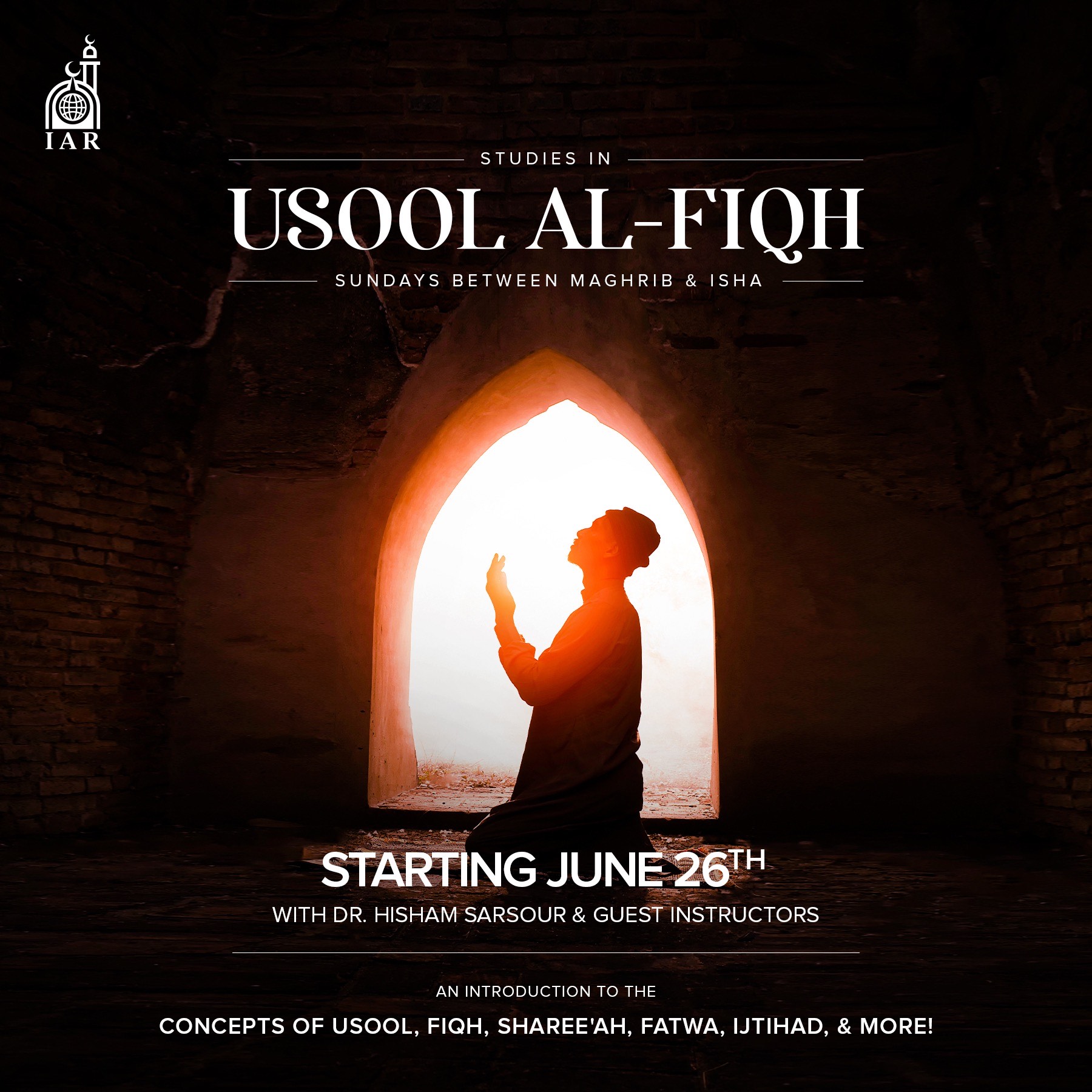 Description:
The IAR is happy to announce the "Studies in Usool Al-Fiqh" course on Sundays after Maghrib taught by Dr. Hisham Sarsour and guest instructors. Join us starting this Sunday, June 26th!
Course Book: Studies in Usul al-Fiqh: An Introduction to Islamic Legal Theory
Available on Amazon for approx. $20 (+ shipping) at https://a.co/d/cDZ2CHM
Please email [email protected] if you need help in purchasing the book.
---
Location:
Islamic Association of Raleigh (IAR)
808 Atwater St
Raleigh , North Carolina 27607 United States
+ Google Map

---
More upcoming events