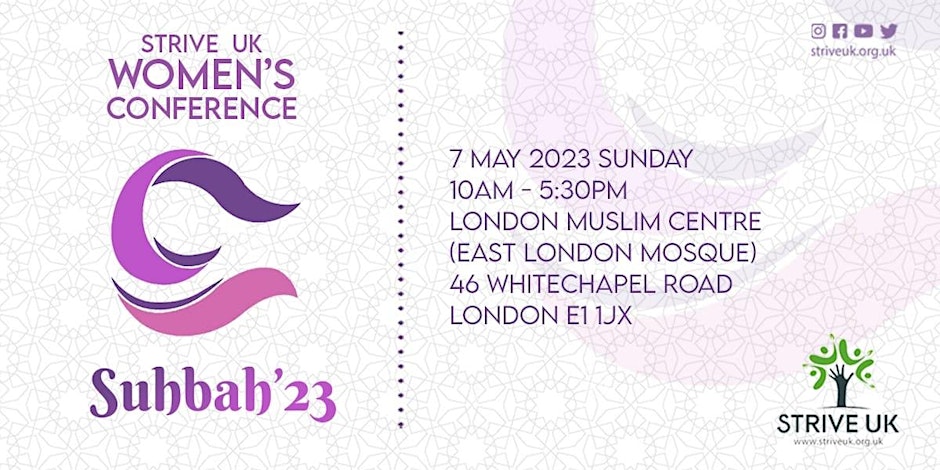 Description:
Join Strive UK for our upcoming 'Suhbah '23' Women's Conference, a gathering that embodies the spirit of togetherness and sisterhood and to celebrate the significant role of Muslim women in our diverse societies. Suhbah literally means companionship and friendship, and Imam Ghazali has explained it as being divinely ordained by Allah S.W.T to His servants so as to strengthen the bonds between each of us working in His path.
In this spirit of Suhbah, we are delighted to present the third edition of our annual Women's Conference, following successful events in 2021 and 2022. This conference is tailored specifically to provide a platform for community leaders, activists, scholars, academics and experts to discuss the issues we face today and advance alternatives. With this conference, we desire to build a network of sisters deliberating on important aspects of our religious lives and our commitment to the Ummah and the world around us.
Don't miss out on this inspiring and enlightening experience! Secure your spot now and become a part of the Suhbah journey.
---
Location:
London Muslim Centre
46 Whitechapel Road
London , E1 1JX United Kingdom
+ Google Map

---
More upcoming events