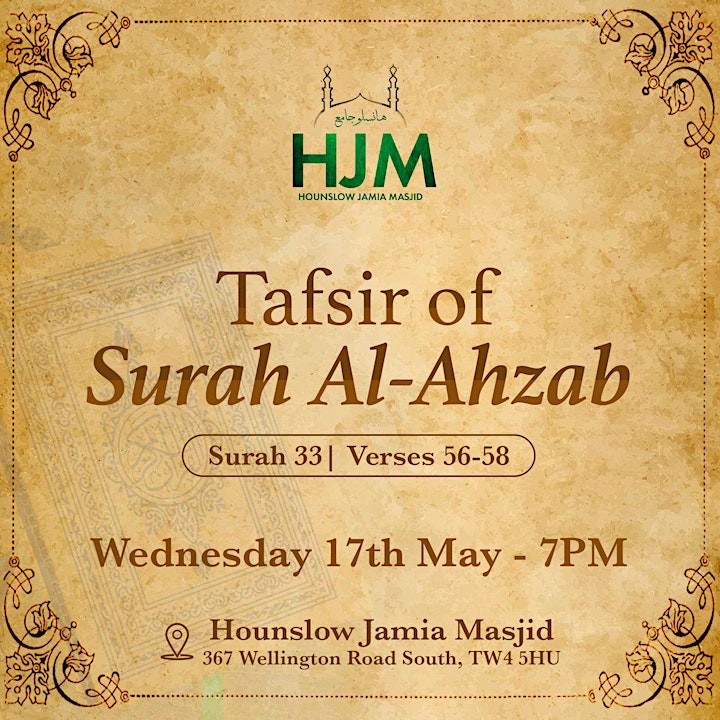 Description:
Tafsir of Surah Al-Ahzab (Verses of 56-58)
Allah sends His Salah on the Prophet, and also His angels (do so). O you who believe! Send your Salah on him, and greet him with Taslim.
We will delve into the above instruction from Allah in the Quran, one of the most well known Quranic verses.
---
Location:
Hounslow Jamia Masjid & Islamic Centre
367 Wellington Road
South Hounslow , TW4 5HU United Kingdom
+ Google Map

---
More upcoming events