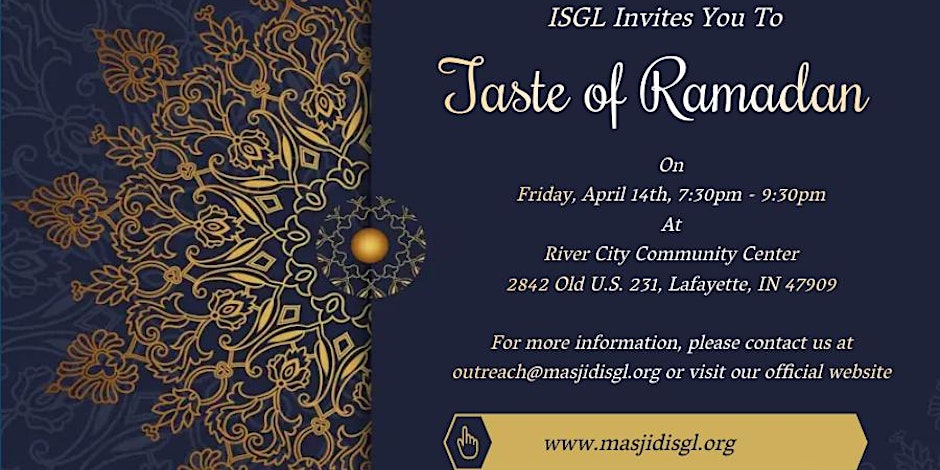 Description:
Hello and As-Salamu Alaykum(Peace be upon you)!
The Islamic Society of Greater Lafayette is honored to invite you to "Taste of Ramadan." Ramadan is a holy month for Muslims across the world in which we observe fasts from dawn to sundown, pray, reflect, and engage in our community.
Taste of Ramadan is an opportunity for all our neighbors, friends, and colleagues to join our Muslim community for an evening meal as we break our fast. We would like to sit by your side bringing people of all faiths, races, cultures, traditions, and philosophies together to share and celebrate our diverse humanity.
The event will include a traditional meal, along with short speeches by community leaders.
For more information or if you have any questions, please reach out to Irfan Salam, outreach coordinator, a member of the ISGL Ramadan Committee and one of the organizers of this event:
Irfan Salam
Email: [email protected]
Cell: 551-497-1458
---
Location:
River City Community Center
2842 Old U.S. 231
Lafayette , Indiana 47909 United States
+ Google Map

---
More upcoming events