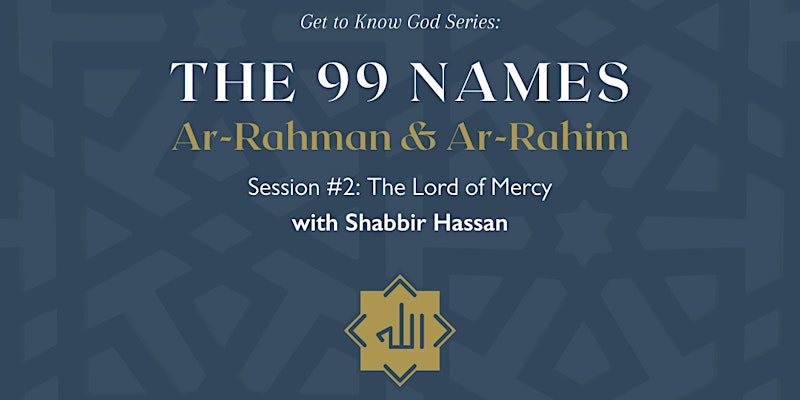 Description:
Welcome to session #2 of our regular series at Faith. as we uncover some of the 99 beautiful names of Allah in each session!
The 'Get to Know God' series with @FaithSpaceUK presents: The 99 Names
The Beautiful Names being covered in this session: Ar-Rahman & Ar-Rahim
How can we connect with God through His beautiful names? What are their deeper meanings? How can we use them when making du'a? These are just some of the points that will be discussed with Ustadh Shabbir Hassan during these sessions.
What to expect in session #2:
7:00 PM – Doors open (drinks/refreshments/networking)
7:30 PM – Session begins (Covering Ar-Rahman & Ar-Rahim – The Lord of Mercy, what we can learn, how we can apply it in our lives, using it in our du'as + more)
8:30 PM – Q&A session/end
Don't forget… Come as you are, to Faith as it is!
If you are feeling unwell, please stay at home and tune in to the event via our Instagram/Facebook pages.
We will be taking pictures during the event and sharing a selection of images via our social media. If you do not want to be photographed then please DM us on Instagram in advance of the event.
If you have any questions, you can DM us on @FaithSpaceUK – we will try to get back to you as soon as possible. We can't wait to welcome you back to our space!
---
Location:
255-259 Commercial Rd
255-259 Commercial Road Floor 1
London , E1 2BT United Kingdom
+ Google Map

---
More upcoming events