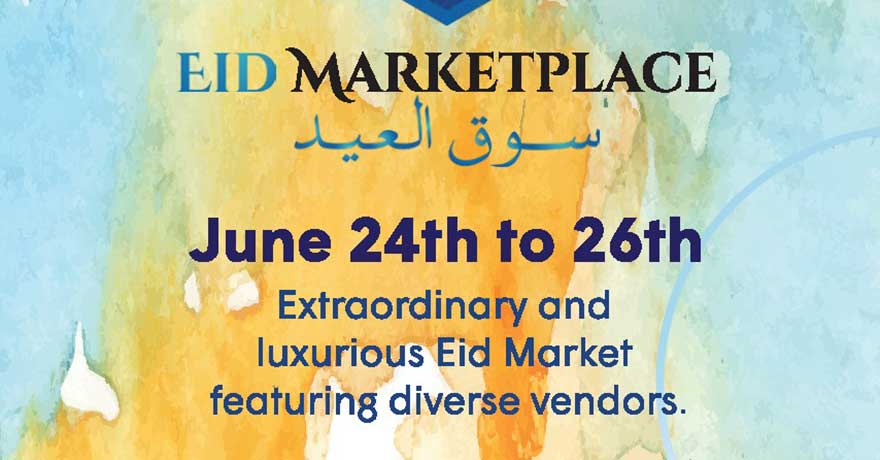 Description:
We are thrilled to have our Eid Al Adha Marketplace back this year featuring unique vendors and services to help you prepare for the festivities.
For Vendor and Sponsorship Opportunities please email us at:
[email protected]
or call 226-926-4446
Don't miss this exciting event! Bring your family and friends!
Friday: June 24, 2022 10 am – 8pm
Saturday: June 25, 2022 10 am – 8 pm
Sunday: June 26, 2022 11 am – 5 pm
بعد نجاح معرضنا السابق Muslim lifestyle Expo بحضور اكثر من ١١٠٠٠ الف زائر
ندعوكم لحضور بازار عيد الاضحى المبارك في White oaks Mall, London,ON و سيمتد البازار على مدى ثلاث ايام ٢٤-٢٥-٢٦ يوليو
ستكون فرصة رائعه لشراء ملابس و زينه العيد و العديد من المنتجات المختلفة التي تناسب كل افراد العائلة
حضوركم و دعمكم الدائم يسعدنا و يشرفنا
---
Location:
White Oaks Mall
1105 Wellington Road
London , Ontario N6E 1V4 Canada
+ Google Map

---
More upcoming events