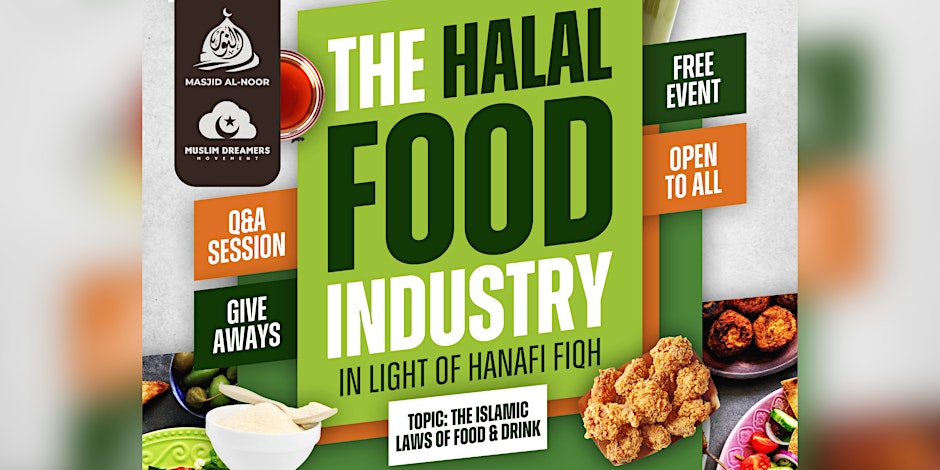 Description:
The Halal status of countless foods and drinks is a controversial topic around the world, especially in the USA. al-Hamdu lillah, Muslim Dreamers is providing the opportunity to the community of Maryland to come and learn the laws of Islam concerning food and drink with Mufti Zahid Hussain, an expert in Islamic jurisprudence.
In Sha Allah, Mufti Zahid will be delivering an academic lecture to clear some misconceptions circulating in the Muslim communities. Some relevant issues that will be solved include the ruling of gelatin, mechanically-slaughtered poultry, vanilla extract etc., followed by an open Q&A session.
The seminar will take place at Masjid al-Noor (Baltimore, MD) on Sunday, December 4th from 7:00 PM to 9:00 PM. This event is free of cost, dinner will be served!
Volunteer for this event:
This event is free, donate to help cover costs:
---
Location:
MASJID Al-NOOR
3900 Milford Mill Road
Milford Mill , Maryland 21244 United States
+ Google Map

---
More upcoming events