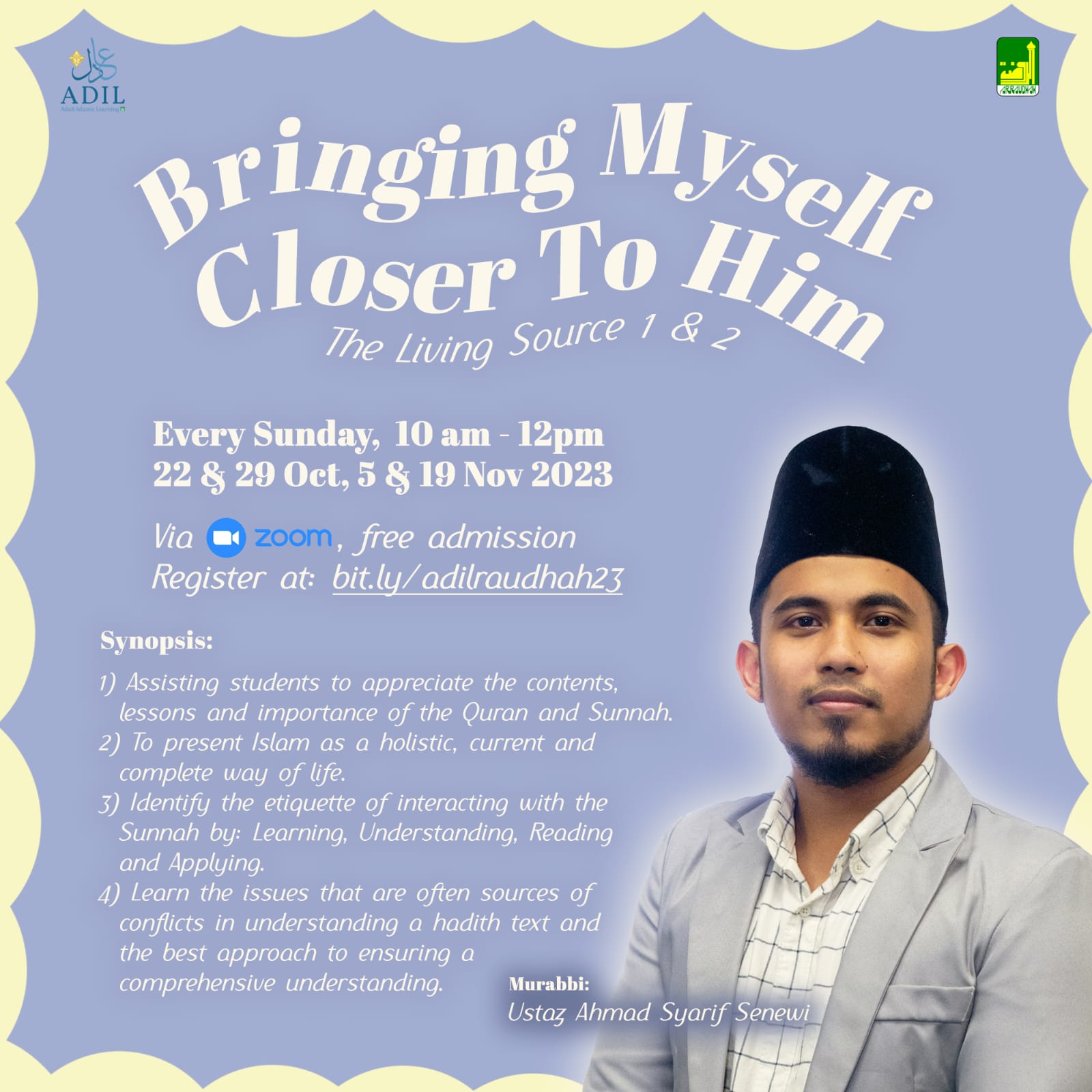 Description:
Synopsis:
1) Assisting students to appreciate the contents, lessons and importance of the Quran and Sunnah.
2) To present Islam as a holistic, current and complete way of life.
3) Identify the etiquette of interacting with the Sunnah by: Learning, Understanding, Reading and Applying.
4) Learn the issues that are often sources of conflicts in understanding a hadith text and the best approach to ensuring a comprehensive understanding.
---
---
More upcoming events