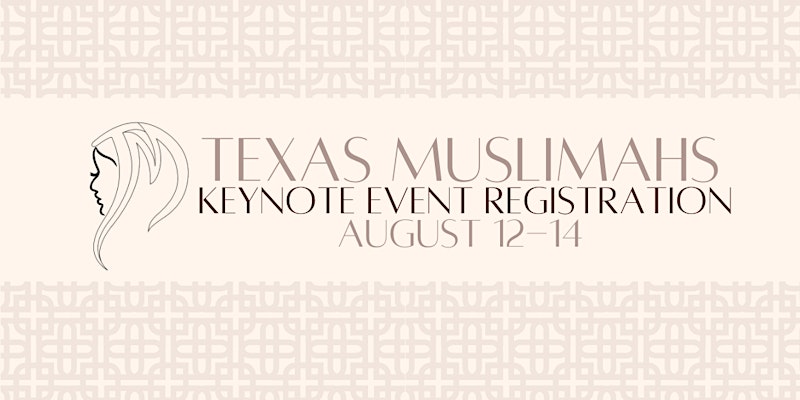 Description:
It is finally here! Registration for The Muslimah Experience: San Antonio Kickoff is open!
The first Keynote Event will be hosted at an Airbnb in San Antonio with a maximum capacity of 50 participants. It will consist of a 3 day, 2 night adventure with lots of fun activities and Islamic knowledge as there will be a speaker as well. The cost will be $120 per participant. More information will be provided throughout the form. Hope to see everyone there!
Event Date: August 12-14
The event is a 3 day, 2 night event.
August 12 (Friday): Check in will occur at 6:00pm – 7:00pm
At 7:00pm the itinerary will begin.
August 13 (Saturday): Activities & Speaker
August 14 (Sunday): Check out at 8:30am
A more detailed itinerary will be sent out and advertised on all Texas Muslimahs' by July 22nd, 2022.
Cost & What is provided?
The cost of this event will be $120.
Everything provided:
– 2 night stay at an Aibnb
– 4 meals which include Dinner Friday and Breakfast/Lunch/Dinner Saturday
– A FREE Texas Muslmahs long sleeve shirt
– Snacks/Refreshments
– Activities
– Islamic Speaker Halaqa
And obviously good company and amazing vibes!
Financial Assistance
If financial aid is needed, please email [email protected]
Your case will be evaluated and a response will be sent as soon as possible.
---
Location:
20010 Terra Canyon
20010 Terra Canyon
San Antonio , Texas 78255 United States
+ Google Map

---
More upcoming events