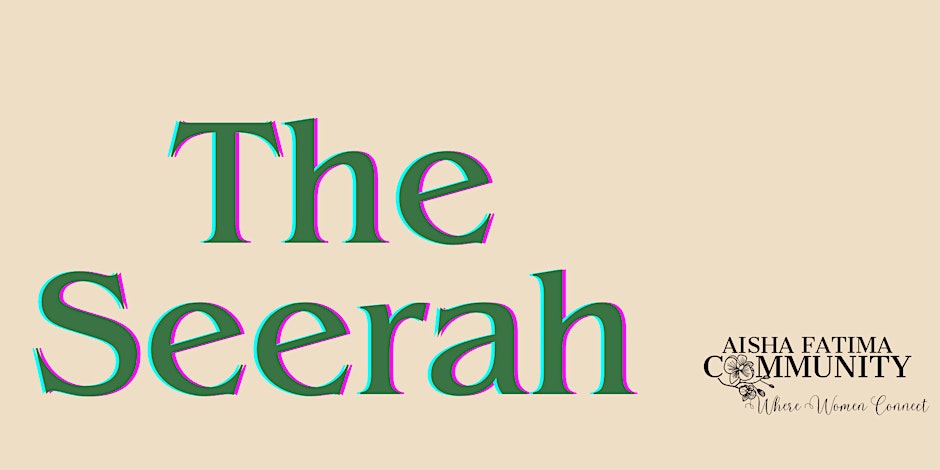 Description:
The Seerah: Journey through the Pre-Hijrah life of Prophet Muhammad (SW)
Join us for an immersive event where we delve into the pre-Hijrah life of Prophet Muhammad (SW). Discover the extraordinary journey that shaped his character and teachings. Be prepared to be inspired as we explore the pivotal moments and lessons from the life of our beloved Prophet (SW). Gain a deeper understanding of his early struggles, triumphs, and the wisdom he imparted.
Class Dates: 14 weeks starting Wednesday September 6th | Class ends Wednesday December 13th
Time: 9 AM-10:15AM
Open to women ages 16+
About the speaker: Aalimah Mehreen was born in Karachi and lived in both Dubai and New York before being a part of the Chicagoland community for more than 20 years. While working as a pharmacist and raising her family, she simultaneously completed her traditional aalimiyyah studies with the Zainab Institute graduating in 2020.
She has received ijaazat (permission to teach) in Hadith, Fiqh, Arabic, Tafseer and Seerah. She has been actively involved in local work as well, running classes and starting successful programs that have affected the lives of many. She loves to teach, play with her cat, and hang out with her kids.
Monthly Payment Plan & Tuition assistance available – email [email protected]
Aisha Fatima Community is a women only space
We are located at 330 E Roosevelt Rd. Ste 100 Lombard, IL 60148. Our space is at the front of the building.
Who we are: Aisha Fatima Community is a non-profit organization that aims to create a space for women to build a relationship with their Deen and Muslim culture; catered to and led by Muslim Women.
Our Goals: Aisha Fatima Community aims to serve Muslim women of all backgrounds & ages. Wherever you are in life, we want this space to be your source of comfort while navigating the complexities of womanhood.
Questions: [email protected]
---
Location:
Aisha Fatima Community
330 East Roosevelt Road #STE 100
Lombard , Illinois 60148 United States
+ Google Map

---
More upcoming events