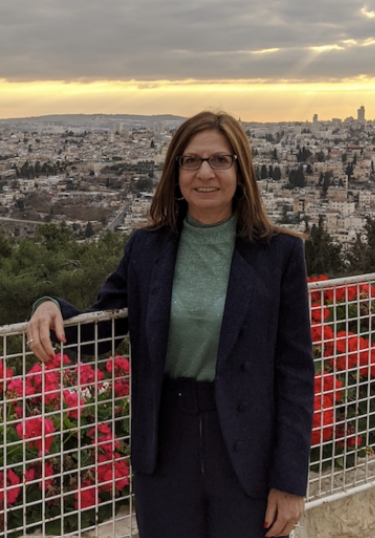 Description:
Cosponsored event with GenCen: Camelia Suleiman (MSU), "To Be Maqdisi in Jerusalem: Palestinian Women Education"
Camelia Suleiman, Associate Professor, Linguistics, Languages, and Cultures
Friday, Nov. 18, 1:30-3:00 pm
What does it mean to young Palestinian women to study at the Hebrew University, Israel's most esteemed university, and in the Hebrew language? How do they make sense of their lives in  a space which deprives them of many of their other human rights? Through ethnographic research conducted at the Hebrew University since Fall 2019, Dr. Suleiman will try to answer these questions.
---
Location:
Michigan State University
303 International Center 427 N Shaw Ln
East Lansing , Michigan 48824 United States
+ Google Map

---
More upcoming events