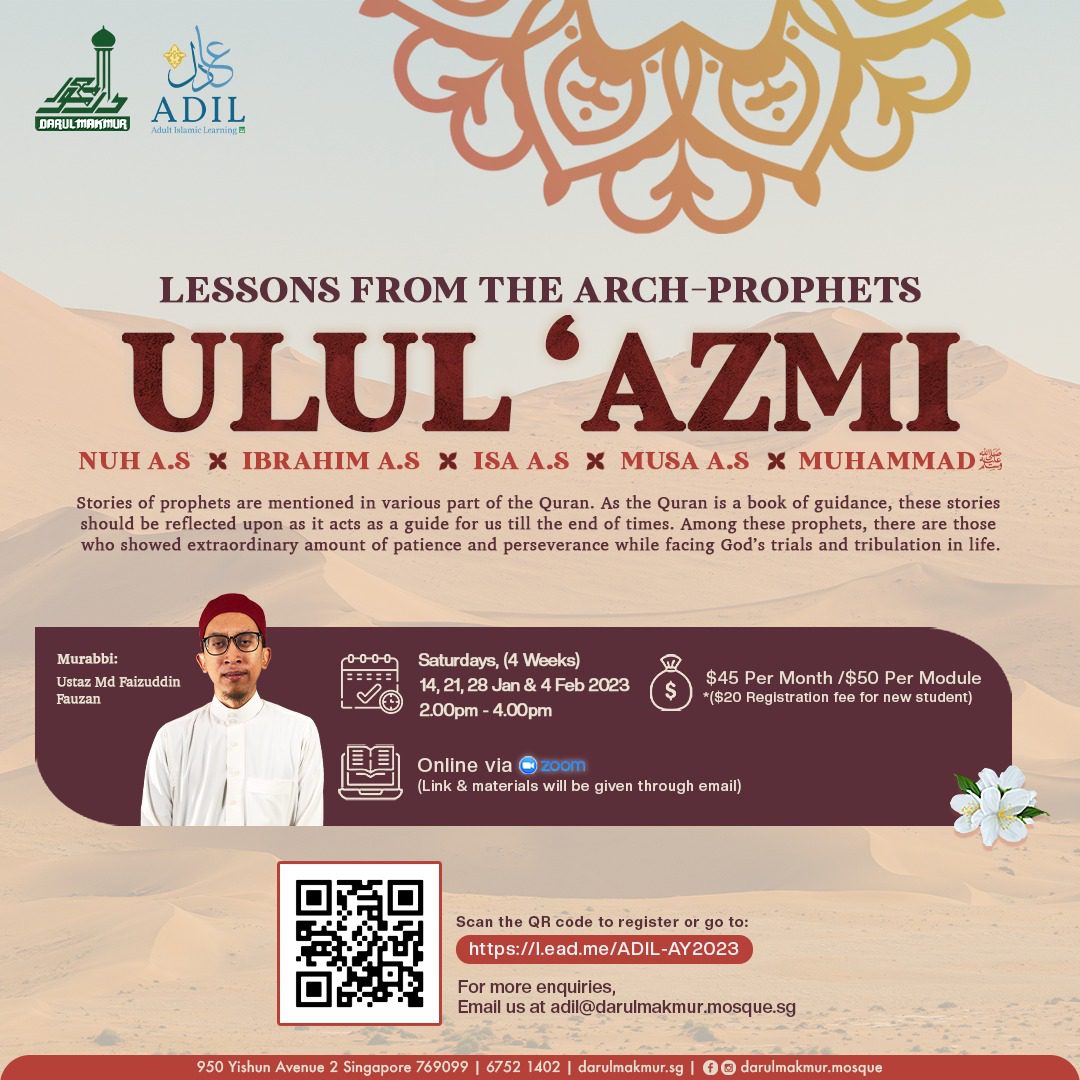 Description:
LESSONS FROM THE ARCH-PROPHETS
ULUL 'AZMI
NUH A.S X IBRAHIM A.S X ISA A.S X MUSA A.S X MUHAMMAD
Stories of prophets are mentioned in various part of the Quran. As the Quran is a book of guidance, these stories should be reflected upon as it acts as a guide for us till the end of times. Among these prophets, there are those who showed extraordinary amount of patience and perseverance while facing God's trials and tribulation in life.
---
---
More upcoming events