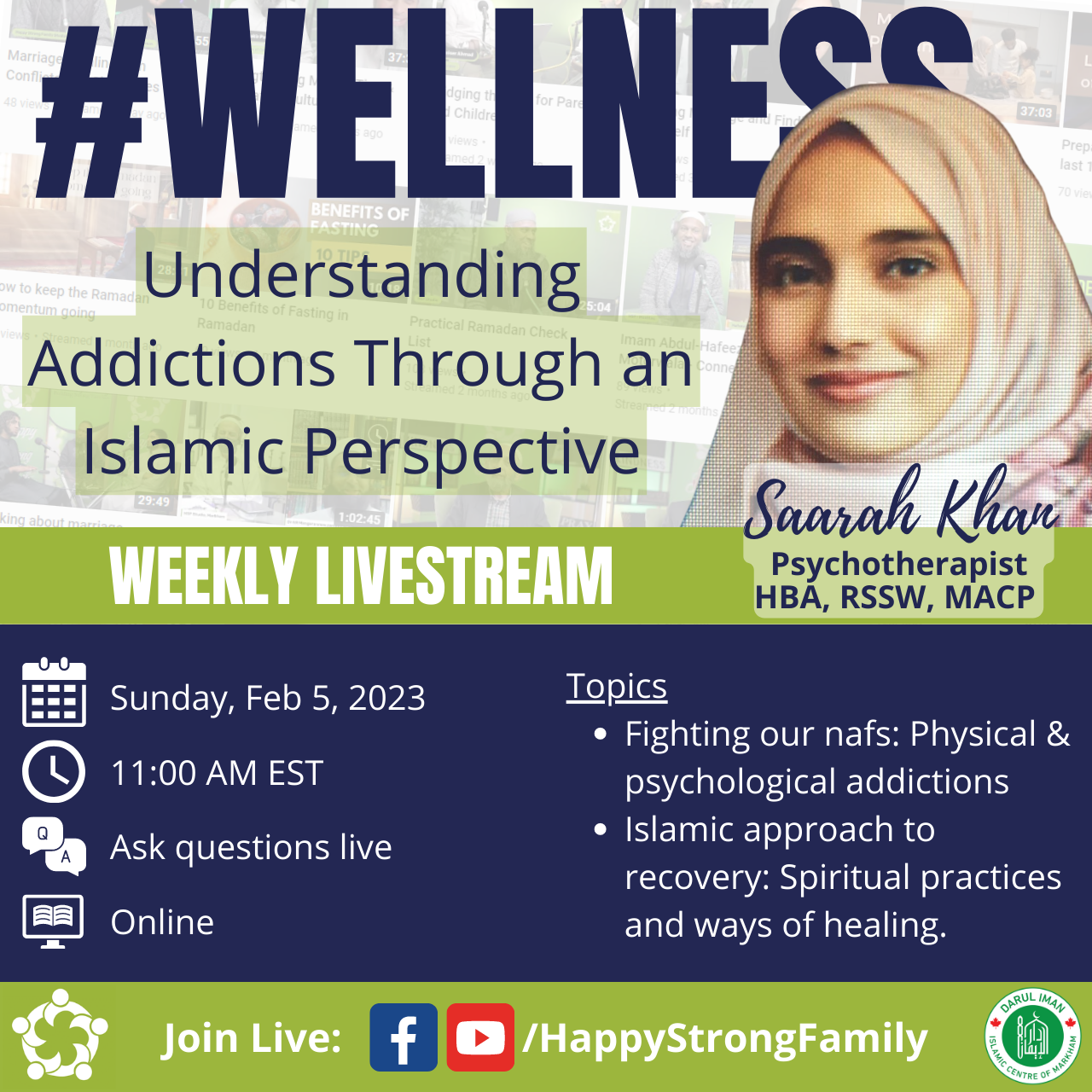 Description:
HAPPY STRONG FAMILY
LIVE WEEKLY PODCAST (SUNDAYS) | LIVE Q&A
A weekly live podcast to help build happier and stronger families.  Interact with expert guests on topics such as parenting, marriage, relationships, mental-health, and well-being. 
---
This week's guest: Saarah Khan, Registered Psychotherapist, HBA, RSSW, MACP
Topic: Understanding Addictions through an Islamic Perspective
Fighting our nafs: Physical & psychological addictions
Islamic approach to recovery: Spiritual practices and ways of healing
Sunday February 5th @ 11AM EST 
Join live to ask your questions or watch later.
12PM AST | 10AM CST | 9AM MST | 8AM PST
Livestream link:
---
---
More upcoming events