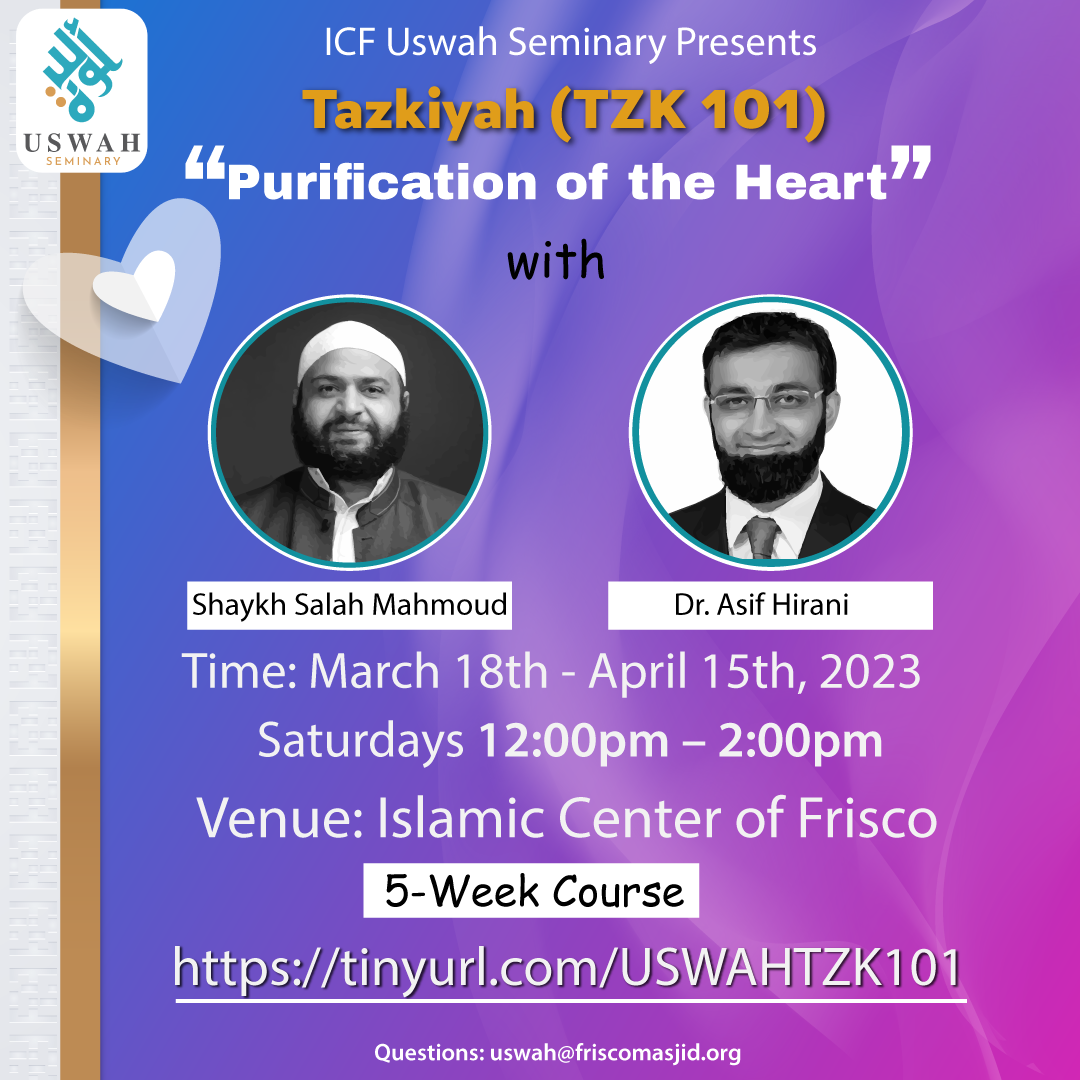 Description:
Tazkiyah (TZK 101): Purification of the Heart
The definition of Tazkiyah
The misunderstanding of the word Tazkiyah
How the science of Tazkiyah was evolved
Tazkiyah vs Tasawwf
Different kinds of Tasawwf
The need for Tazkiyah in our time
Positive traits in the heart
Negative traits in the heart and how to treat them
…and much more!
This course is taught by Sh. Salah and Dr. Asif Hirani.
Dr. Asif Hirani has completed his Masters in Islamic Studies (Usul-ud-din) and attained his PhD from Al-Madina International University in Tafsir & Uloom-ul-Quran. He is author of several books in multiples languages including "Principles of Men-Women Interaction in Islam" & "Tafsir of Surah Yousuf from psychological perspective". He is Assistant Professor at Boston Islamic University and have taught several courses ranging from "Usul-Tafsir in contemporary world", "Islamic vs postmodern paradigm of sexuality" , "Tazkiyah in Materialistic society" , "Fiqh in flow charts", "Legal maxims", "Fiqh of Family" etc
---
Location:
Islamic Center of Frisco
11137 Frisco St
Frisco , Texas 75033 United States
+ Google Map

---
More upcoming events