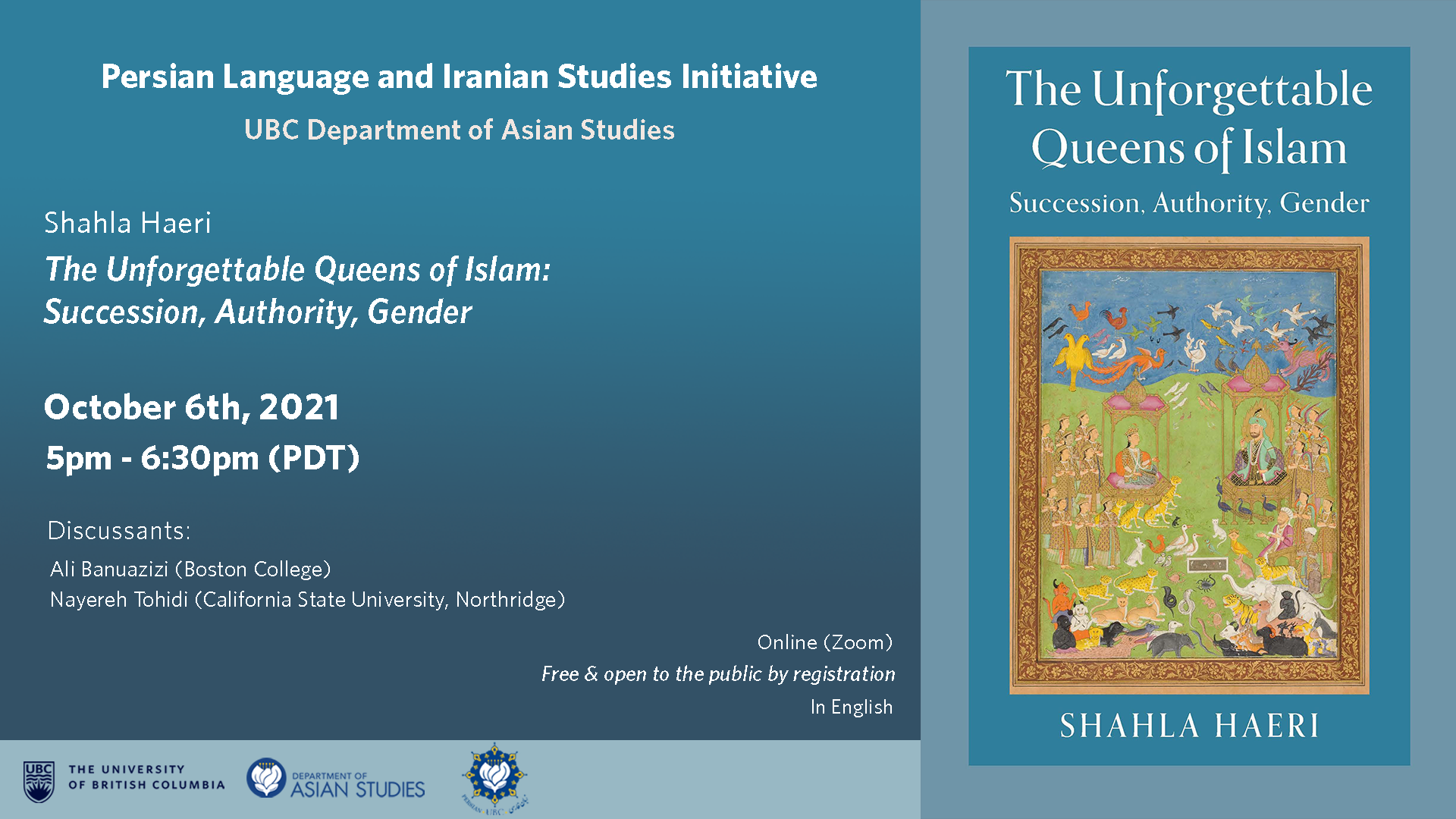 Description:
This seminar will have a virtual discussion about Dr. Shahla Haeir's recent groundbreaking book about female sovereigns throughout the wider Islamic history. Her book, The Unforgettable Queens of Islam: Succession, Authority, Gender, will be the centerpiece of this seminar, followed by a Q&A session. The speakers in this virtual seminar are as follows:
Dr. Shahla Haeir
Professor Ali Banuazizi
Professor Emeritus Nayereh Tohidi
This event will be held via Zoom meeting. Refer to this link to register.
https://ubc.zoom.us/webinar/register/WN_MQ8K_bDAT1mSJSMZwZ_Ijg
---
---
More upcoming events