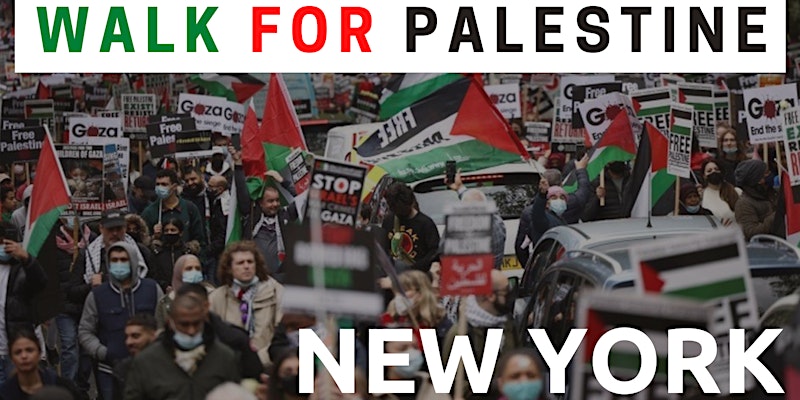 Description:
Palestine should not and cannot be forgotten.
Join in on our annual 'Walk for Palestine' event on the November 29th ,city by city we will be walking for peace, walking for shelter and walking for safety of the Palestinian people.
We won't stop until the Palestinian people have their basic human rights their national independence and sovereignty!
Forever in our hearts is no longer enough, let us make a change with our actions,
With 32 cities around the world, let's unite and continue to raise awareness and let the Palestinian people know they are not alone
The war may be on hold, but the lives, homes, and dignity of the Palestinians are still lost daily,
Sign up today to take part.
Location
New York
To be announced – New York
New York, NY 000000
United States
---
---
More upcoming events