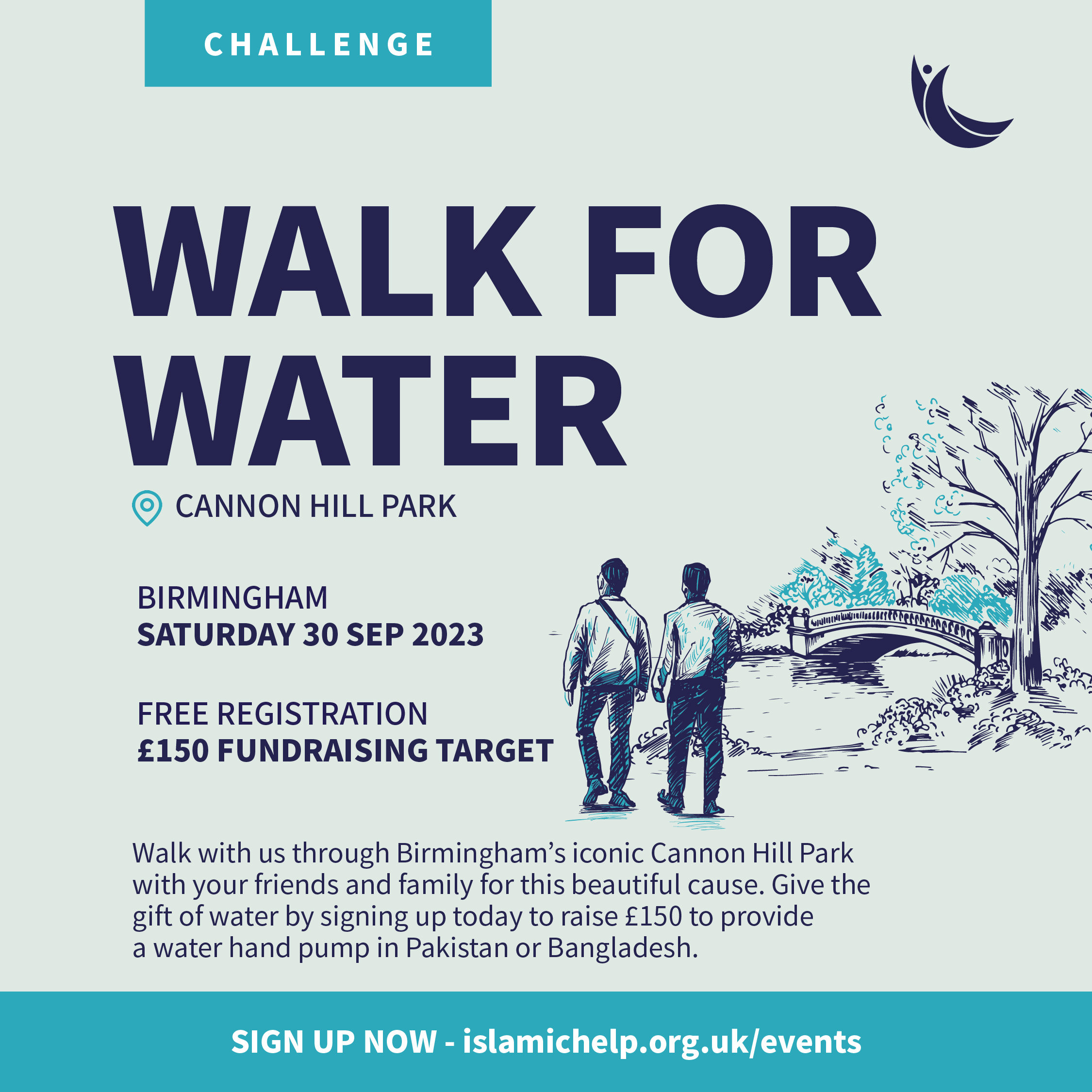 Description:
The Prophet Muhammad PBUH said "The best form of charity to give is by providing clean water" – Hadith.
Walk with us through Birmingham's famous Cannon Hill Park, which is known for its beautiful scenery and nature. There are toilet facilities and plenty of parking spaces to bring along your friends and family. It is all in aid of helping and supporting those in need of water, on Saturday 30th September 2023.
One of the biggest struggles that people in poverty suffer from is the lack of access to clean water for drinking and sanitation purposes. Water is fundamental to life, yet even today millions of people, particularly those living in developing countries, have little to no access to water.
By taking part in Islamic Helps Walk For Water challenge, you'll be fundraising and helping to build a water hand pump and provide clean water to beneficiaries in Bangladesh and Pakistan. The minimum fundraising target for each participant is £150
It's FREE to sign up! So, what are you waiting for? Get your walking shoes on and make sure you get your friends and family to join you!
This is a very easy amount to raise and if you're worried that you won't hit your target, give us a call; we will be happy to give you some advice and guide you.
As part of your registration, you will be required to inform us about any medical conditions that you may have. Any person under the age of 16 will also require their parents or guardian to authorize their participation.ke notes during the webinar.
---
---
More upcoming events