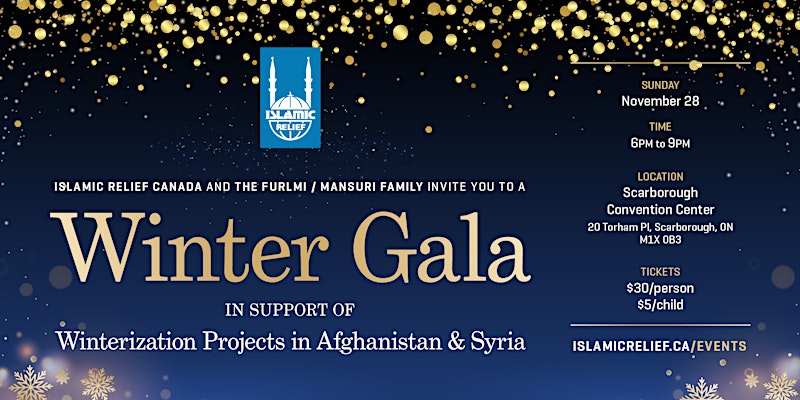 Description:
Join us to support our winter projects for Afghanistan & Syria
Join us on November 28th, 2021 for an unforgettable Fundraising Gala and Dinner.
The event's program will feature keynote addresses from Honourable Minister Omar Alghabra and Imam Hamid Slimi. We'll also be joined by guest speakers from the Afghan and Syrian communities, as well as live cultural instrumental performances featuring the Tabla and Oud.
We also have a child care program for $5 for children aged 3-12 (includes activities and a kid-friendly food menu)
This is a black-tie event.
*Proof of vaccination would be required to attend this event. The vaccine requirement indicates that a person is fully vaccinated 14 days after they receive the 2nd dose.
All proceeds from this event will be going to our winter projects for Afghanistan and Syria.
Why Afghanistan and Syria?
Afghanistan and Syria have been facing a humanitarian crisis for decades. Due to escalated tensions and ongoing political insecurity, families have been forced to flee their homes in search of safety.
Millions are struggling to put food on the table, this struggle only gets worse with the temperatures dropping.
Our Winter Project provides immediate humanitarian support to help families cope during the harsh winter season. The changing seasons will bring new hardships for vulnerable communities across Afghanistan and Syria.
Islamic Relief's work focuses on assisting the most vulnerable, with projects targeting groups such as displaced people, refugees, and communities living in inadequate shelters.
Those in need will receive food packs, provision of gas heaters and firewood, warm clothes, blankets, and mattresses.
Many of the ones in need are orphans, widows, and the elderly who cannot wait any longer.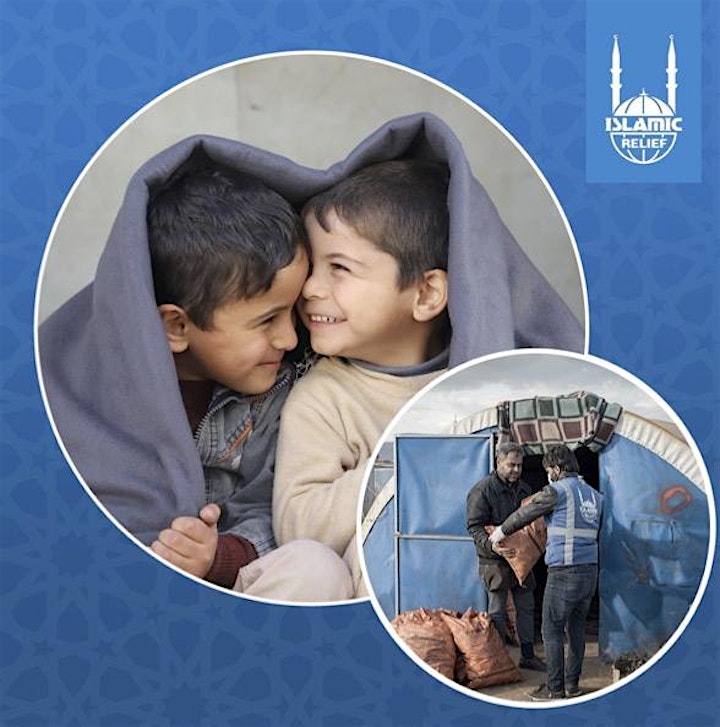 Every donation will help save lives.
"Whoever relieves a Muslim of a burden from the burdens of the world, Allah will relieve them of a burden from the burdens on the Day of Judgement."
Prophet Muhammad ﷺ
---
Location:
Scarborough Convention Centre
20 Torham Place
Toronto , Ontario M1X 0B3 Canada
+ Google Map

---
More upcoming events