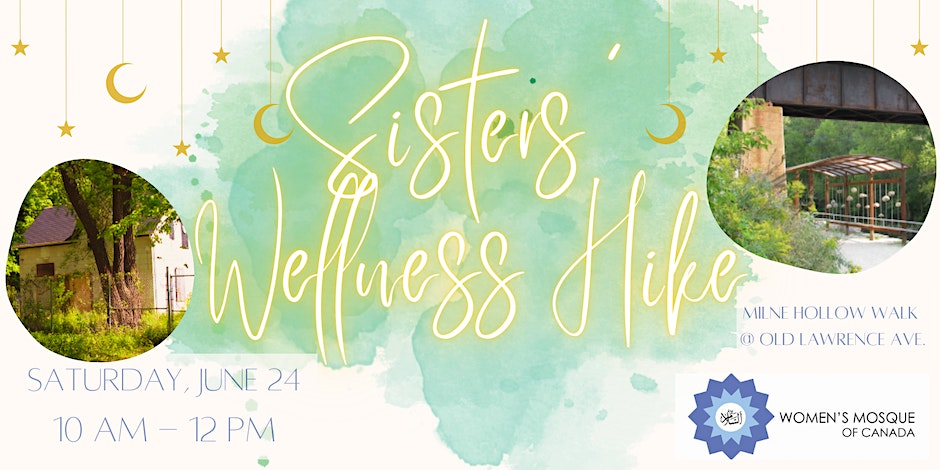 Description:
Spend a spring morning surrounded by serenity walking the Milne Hollow, part of the East Don Trails. Once an industrially active site, the Hollow today is home to a revitalized landscape of greenery co-existing alongside two railway lines, the DVP expressway, and towering buildings in proximity, yet fairly distant from the feeling of wilderness in green-space.
For the full hike itinerary, please see the Self-Guided Series, "Walk the Don: Milne Hollow", prepared by the Don Watershed Regeneration Council & Toronto and Region Conservation Authority: trcaca.s3.ca-central-1.amazonaws.com/app/uploads/2021/11/12190805/Walk-the-Don-Milne-Hollow.pdf
Previous engagement with the Women's Mosque is not necessary; we encourage registration and participation from any woman seeking a safe, non-judgmental, and confidential space to share with a community of sisters for the purpose of growth, spiritual healing, and connection.
---
---
More upcoming events