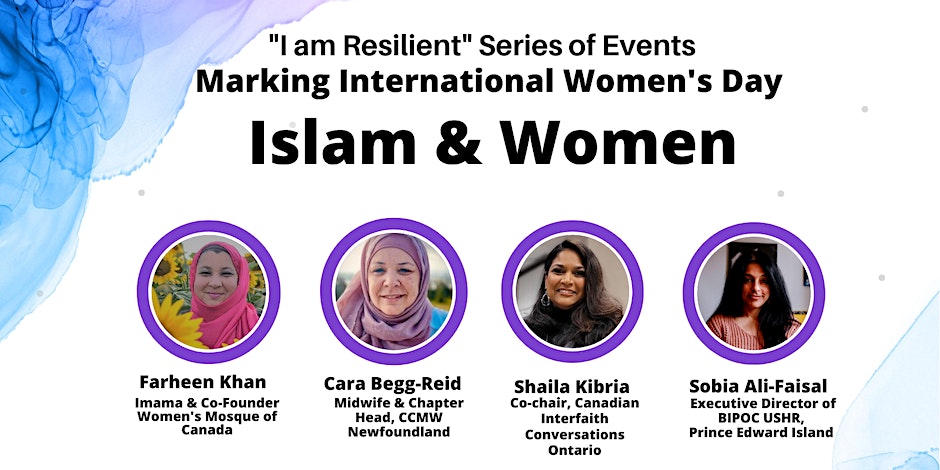 Description:
Dear sisters, friends, and allies,
We would like to formerly invite you to join us on March 10, 2023 from 6pm – 7:30pm EST via Zoom to mark International Women's Day. This exciting panel will include women from across the country to discuss their perspectives on what it means to be a Muslim Women in the community and in society at large.
All women are invited to attend.
Speakers include:
Sobia Ali-Faisal, Executive Director of BIPOC USHR (BIPOC United for Strength, Home, Relationship) of Prince Edward Island
Shaila Kibria, Co-chair, Canadian Interfaith Conversations of Ontario
Cara Begg-Reid, Registered Midwife and Chapter Head, Canadian Council of Muslim Women (CCMW) Newfoundland
Thank you again for all your support, we are grateful to continue to build our community together and to continue to be a voice for Muslim women nationally when it comes to Women's' Rights, status, and equality within the faith and beyond.
Sincerely, Women's Mosque of Canada
---
---
More upcoming events